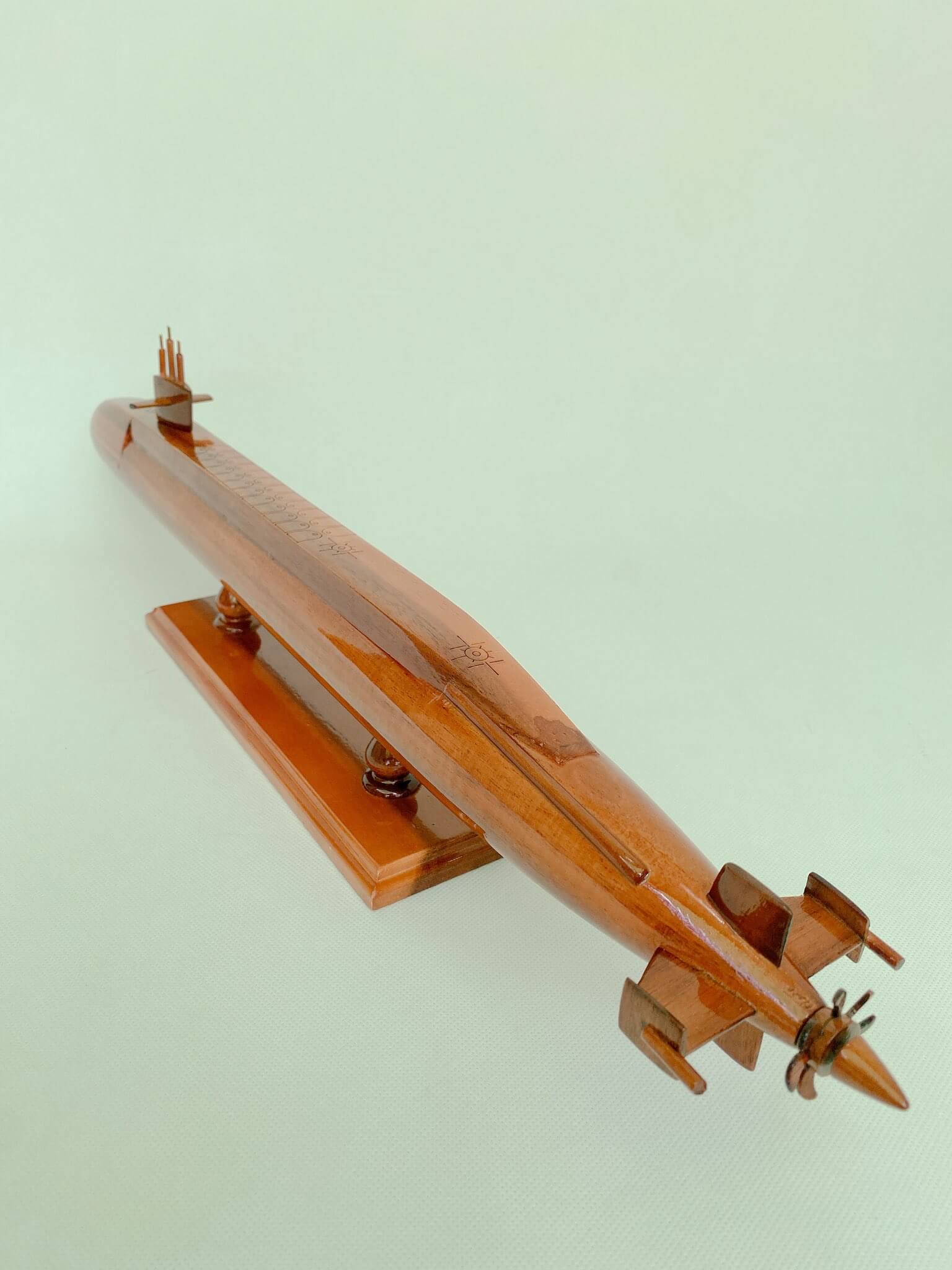 OHIO submarine model is simulated OHIO submarine model and is handcrafted (by hand) with techniques like real boat building techniques. The hull is made of wood, the sail is fabric, the rope is parachute, the carvings such as the metal anchor, the nameplate and the base are made of brass.
The sailboat represents the "wind" and what it does. also "smooth sailing", business transactions are always good. That's why merchants or entrepreneurs like this image because of the good meaning it brings.
Products can be used to decorate the office, living room or as a gift for friends, partners, merchants or businessmen. In particular, the model boat is also a special gift for international tourists and friends because of its characteristic and aesthetic appearance.
Product-size:

60 x 7 x 14 CM

Packing-size:

60 x 11 x 11 CM

Weight:

0.7 KG

Material:

ACACIA / PYINKADO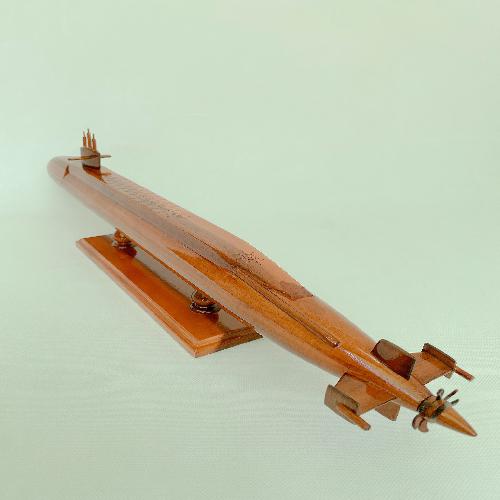 OHIO Submarine

OHIO submarine model is simulated OHIO submarine model and is handcrafted (by hand) with techniques like real boat building techniques. The hull is made of wood, the sail is fabric, the rope is parachute, the carvings such as the metal anchor, the nameplate and the base are made of brass.
The sailboat represents the "wind" and what it does. also "smooth sailing", business transactions are always good. That's why merchants or entrepreneurs like this image because of the good meaning it brings.

View details »
Contact Us
Send message to receive free of new product information